Montana Strands - Preselling House & Lot
Premium project of Northpine Land in Calulut San Fernando Pampanga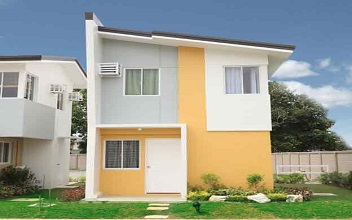 Project Type : House & Lot
Listing Type : Preselling
Developer Name : Northpine Land
Units : House & Lot
Price: ₱ 2,116,400 & Up
Address : Brgy. Calulut, San Fernando, Pampanga
Location : San Fernando , Pampanga PH Montana Strands Northpine Land Montana Strands Montana Strands Northpine Land Montana Strands San Fernando
https://www.montanastrandspampanga.com
The Montana Strands San Fernando is your new home in Pampanga. With verdant recluse in the countryside, you will never miss anything, in fact, you will gain more in clean living while you admire nature as it sleeps with you and your family. Allowing yourself to settle on one of Northpine Land's exclusive communities will make your family safer than ever while your investment grows with you.

As you discover Montana Strands today, everything would be different than living in the metropolis where the fast-paced life adds more wrinkles on your skin. Compared to living in Montana Strands San Fernando, life is more relaxed, laid-back, and gentle which will add more years to your life. With a minimal investment than most upscale residential communities in Central Luzon, and even in Metro Manila, you can start rearing your family in a Montana-style living without hurting your pocket.

You can make a reservation now and choose the perfect location for your lot and pick the home model that will suit your family's needs. Just contact our licensed real estate broker on this website to know how to make a reservation and other important details about this property. Start realizing your dream home, now!

Popular Links
Montana Strands
Montana Strands Ruby House Model
Montana Strands Trinity House Model
Montana Strands Sandy House Model
Montana Strands Madison House Model
Montana Strands Location
Montana Strands For Rental Units
Montana Strands Resale Units
Montana Strands Pre-Selling Units
Montana Strands Showroom
Montana Strands Amenities
Montana Strands Price
Montana Strands Contact
Montana Strands Northpine Land For Sale Price List

| Unit Name | Project Name | Developer | Price (₱) | Location |
| --- | --- | --- | --- | --- |
| Ruby | Montana Strands | Northpine Land | 2,116,400 | San Fernando, Pampanga |
| Trinity | Montana Strands | Northpine Land | 2,453,700 | San Fernando, Pampanga |
| Sandy | Montana Strands | Northpine Land | 2,800,400 | San Fernando, Pampanga |
| Madison | Montana Strands | Northpine Land | 3,092,200 | San Fernando, Pampanga |